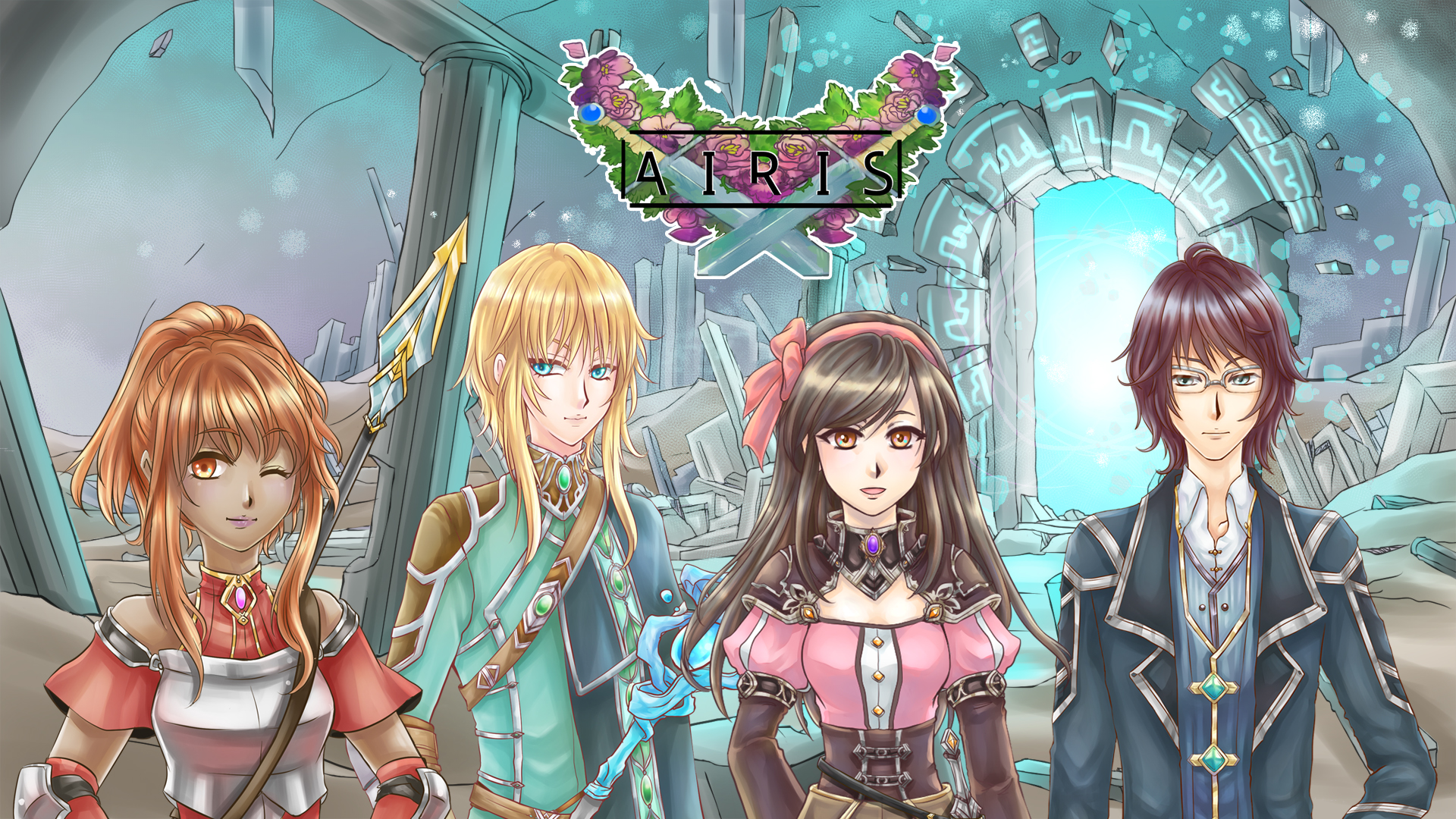 AIRIS
A downloadable game for Windows, macOS, and Linux
[GxB | GxG | GxN] Otome, Fantasy, Sci-Fi, Mystery, Comedy
Follow Ebullience Games on Tumblr or Twitter!
Support us on Steam Greenlight!

Story Description
Ever since Aliya joined Airis' Vassals as a warrior, she has been devoted to her cause of protecting her country from the creatures that, having lost their senses due to a strange plague, started attacking the cities years ago. Constantly training in dungeons and working to improve herself, she believes she can become one of the best warriors in the kingdom. Unfortunately, there is just one little problem — lately, Aliya has been suffering from blackouts, waking up in different locations with no memory of what happened. Fearful of what this means and what may be happening to her, Aliya is determined to get to the bottom of her strange condition. During her search for a cure for her affliction, she might just discover more than she expected — about her friends, her beloved country and the plague that threw the country into chaos in the first place.

Features
3 love interests — one male, one non-binary, one female — each with a completely different route!
9 endings + 3 hidden (read: half-troll, half-serious) endings
Over 70 meaningful choices that change the story and determine your ending
Approximately 160k+ words
Unique sprites for 6 important characters
6 CGs
3 chibi CGs
5 custom BGs
Original soundtrack
Characters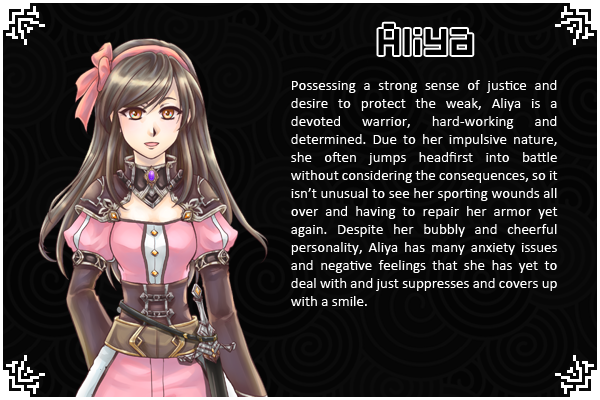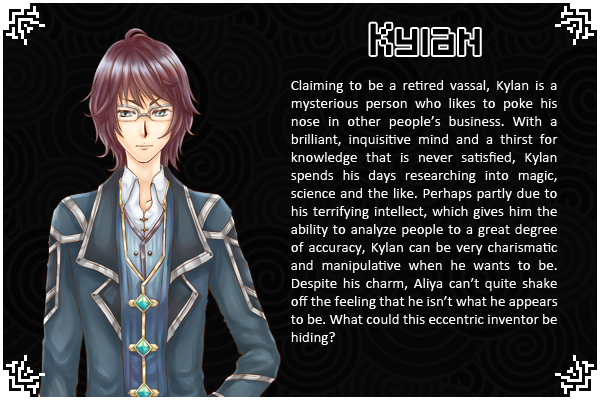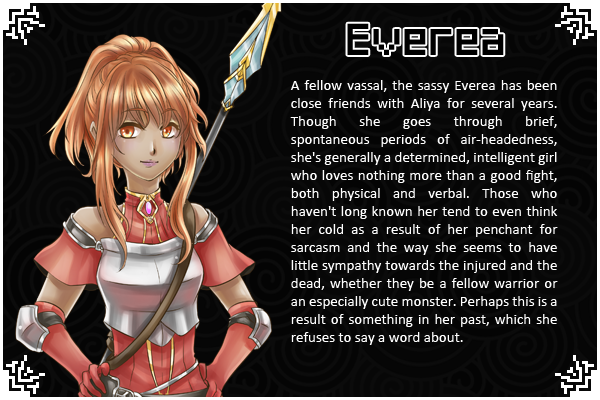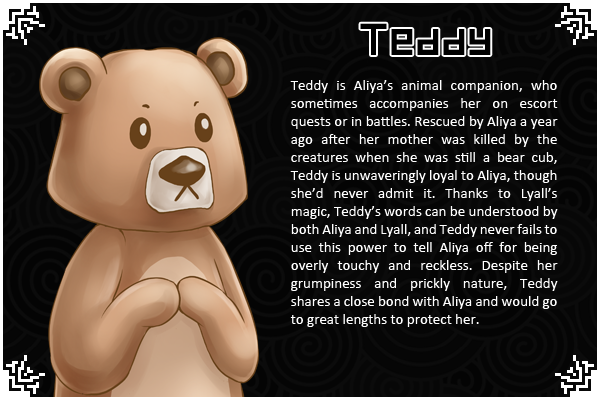 Credits
Ebullience Games (Website, Tumblr, Twitter)

Writers: Perennial Lily, Windchimes
Character/CG Artist: Greenace

Editor: Azuumi
Chibi CG and Logo Artist: PlutoParfait
Backgrounds: arodude
GUI Artist: Valhalla
Music: Laurence Long
Trailer: Amy Smith
Additional Backgrounds, BGM, SFX: Various creative commons sources - full list in game
Updates
4 Apr, 2017: We're still wrapping up the last parts of the script right now, but we're going to make this page public and submit to NaNoRenO game jam for now. If everything goes well, the full game should be uploaded in a few hours. Apologies for the wait! Please check back in a few hours! <3
FINALLY RELEASED!! Apologies for the delay. I know it's already 4 days after NaNoRenO, but we needed those extra few days to finish the script because it was much, much longer than expected.
The script is unedited and not fully tested, so if you have any bug reports, please email us at general@ebulliencegames.com.
For feedback, please leave a comment below or send us a message on Tumblr! We would greatly appreciate it :D
Thanks for playing!
5 Apr, 2017: Quick update! Fixed a small sprite issue in Everea's route, as well as made one of her endings easier to get.
6 Apr, 2017: Small update! Fixed some small spelling errors in the game.
8 Apr, 2017: New version (v.1.2) now up! Fixed some small spelling errors in the game as well as made Lyall's endings easier to get.
21 Jul, 2017: Fixed pronoun errors and typos in the game.

29 Mar, 2018: New version (v.1.3) is now up! Fixed typos, pronoun errors, spelling errors, grammatical mistakes, one or two graphical bugs, and many more! Some of these changes have already been included in your version (v.1.2) because I was too lazy to change the version number, but if any old players see this, please do download the new version of the game if possible to keep it updated! We are extremely sorry for our unintentional mistakes regarding Lyall, and all errors should have been fixed. We will make sure not to make such mistakes in the future for new games.
| | |
| --- | --- |
| Published | Mar 25, 2017 |
| Status | Released |
| Platforms | Windows, macOS, Linux |
| Rating | |
| Author | Ebullience Games |
| Genre | Visual Novel |
| Made with | Ren'Py |
| Tags | Comedy, Dating Sim, Fantasy, Female Protagonist, Multiple Endings, Otome, renpy, Romance, Sci-fi |
| Average session | A few hours |
| Languages | English |
| Inputs | Keyboard, Mouse |
| Accessibility | Subtitles |
| Links | Steam, Support |
Install instructions
Windows:
After downloading the .zip file, just extract all the contents into a folder. Go to the folder, and you should see a file called AIRIS.exe. Run this .exe file to play, and that's it!
Remember to download the correct version of the game for your platform!
If it's blocked by a virus scanner, you can add the program to your whitelist to play it, but of course, only if you feel comfortable doing so.
Mac:
After downloading the .zip file, it should extract it to a folder after you double click on it. Open the folder, and run the file called AIRIS.
If it gives you an error, saying it's from an identified developer, right click the file AIRIS and choose Open instead. This time, when the error pops up, it should have an additional button called "Open". So you can press that, and the game should run.
Download